NorthWest Detroit Coin Club
"KNOWLEDGE THRU COLLECTING"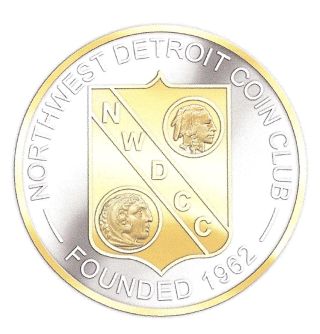 50th Anniversary Commemorative Coin
Home Information Meeting Minutes Links History Directions Auctions MyFavoriteCoin
Coin Show November 2012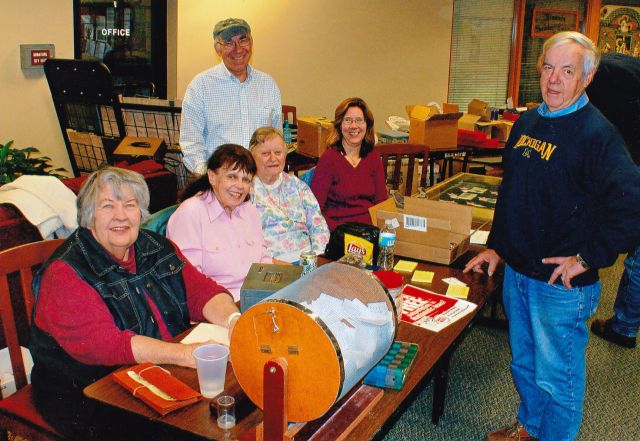 Who picked the raffle winners at the NWDCC 2012 Fall Coin Show ??? The non winning raffle ticket holders wanted to know...no one was talking.
photo credit: David L. Malhalab MNS Photo / M News Service (313 580 2393)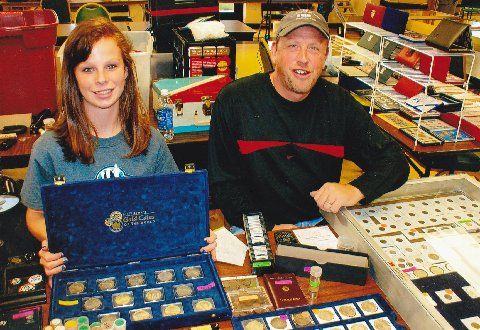 OMG - you're from where ??? Samantha Baganz, and her father, Robert, were coin collector vendors at the 2012 Northwest Detroit Coin Club Fall Coin Show, in Livonia - they are from Johannesburg, Mi (near Gaylord).
photo credit: David L. Malhalab MNS Photo / M News Service (313 580 2393)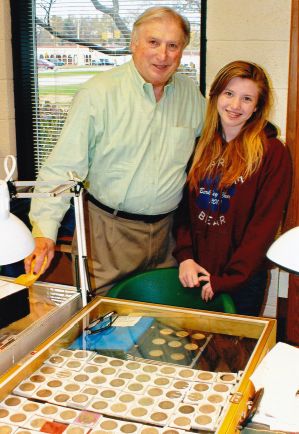 Muscateers - Patrick Muscat and his granddaughter, Ashlyn, were vendors at the NWDCC Coin Show, November 4, 2012. The duo have been long time supporters of the event
photo credit: David L. Malhalab MNS Photo / M News Service (313 580 2393)