NorthWest Detroit Coin Club
"KNOWLEDGE THRU COLLECTING"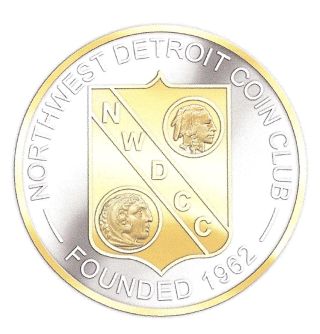 Home Information Meeting Minutes Links History Directions Auctions MyFavoriteCoin Prior Meeting Minutes
NORTHWEST DETROIT COIN CLUB
Next Meeting - Tuesday, January 8, 2019
Livonia Senior Center – 7:30 pm
Happy New Year! And now it's time for something old yet new: our
Mini-bourse
which will feature Club members and a necessarily limited number of their coins on offer at the Senior Center. Bring your extras – someone else may want to buy them! Please note that there will be no auction at this first meeting in January, although of course we'll have our usual Door Prizes, Silver Prizes and 50/50 drawing – and refreshments!
FNOTICE: The Club is not liable for any damage or disappearance of your property at this event. You are responsible to maintain the security of your items.