NorthWest Detroit Coin Club
"KNOWLEDGE THRU COLLECTING"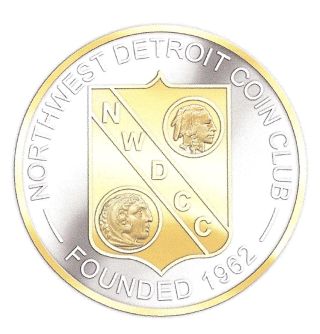 Home Information Meeting Minutes Links History Directions Auctions MyFavoriteCoin Prior Meeting Minutes
Get ready! It's time for something old yet new: our
Northwest Detroit Coin Club
(nwdcc.org)
Next Meeting – Tuesday, November 13, 2018
Livonia Senior Center, 15218 Farmington Road – 7:30 pm
At this meeting, our Bourse Chair Mark will report on the success of our just-held Fall Coin Show on November 4 – Big Thanks to all Club members who helped out at the event!
But we still need you to sign up to help out at the MSNS Fall Convention in Warren, November 21-25. Sign-up sheets for both events will be at the head table – we hope you can participate!
Our headline Speaker for this meeting will be MSNS President Brett Irick who will give a presentation on "Canadian Victorian Ten Cent Coins." ►Also remember, it's now time to pay your $10 Dues for 2019.
Date Change: In order to maintain our Christmas Party at Stitt Hall in Dearborn Heights, it has become necessary to change the date to Monday, December 10, other details as before. Sign-up for this event will be available at our November Club meetings; and if you can't make these meetings but would still like to attend, you can call Treasurer Ron at (248) 349-5777. Remember, it's free if you've attended at least six meetings!
As always, we'll have Door Prizes, Silver Prizes, the 50/50 Drawing, tasty baked goods, congenial beverages and numismatic fellowship – we hope to have you with us!